Camera360 Bombastic Update For Photography Lovers.
A Global leader in mobile photography by the name of PinGou.Inc has recently announced its new update for the internationally popular camera application. the new v5.0 update will come with a brand new icon for the app, a flat designed UI, freshly added 13 effects in FilmFlex and Loft, as well as providing a brand new Camera Store and Effect Store where customers can modify their one camera to suit any persona needs they wish for.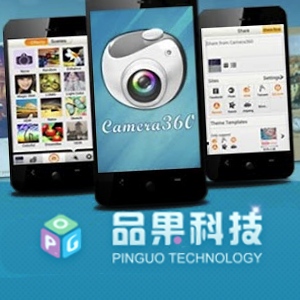 The New Features.
With the introduction of the all new Camera and Effect Store, Camera360 will be creating whole new kind of fun and more simpler way for users to customize their camera. With a verity of new effects and cameras to choose from, there are up to 8 camera options and over 100 filters that have been made available, allowing all sorts of different ways for users to customize their Camera360. The Selfie, Effect, and East Cam have all new additional features that will make any users tremble with excitement. The Camera360 is free to download alongside with the new features, so no payment worries are necessary.
The Concept and Plans.
The v5.0 update for Camera360 also offers a unique feature of Do-It-Yourself concept that comes for free, although it will attempt to venture out on a range of monetizations models, which will include paid downloads sometime down the road.
"Camera360 has gained 250 million global users to date and half of them come from Southeast Asia, United States, Japan, South Korea, and Europe. Furthermore, Camera360 has already shot up to 60 million monthly active users. To provide better user experience, our team will pay more attention to localization and differentiated services in the fastest-growing mobile network countries such as Indonesia, as well as those countries which already have a built up mobile network such as the United States. 2014 looks set to be very busy for us," said Xu Hao, founder and CEO of Camera360.