Itus Mobile Security's Android Antivirus Succeeds Over 3M Threat Detections,
Itus Mobile Security, creators of mobile malware detection software, today announced that its best-selling anti-malware app for the Android mobile platform, Android Antivirus, has now stopped more than 3 million virus and malware threats to Android mobile users.
Mobile Malware.
More than 97 percent of mobile malware now targets the Android mobile operating system, up from 87 percent in 2013. Android malware can come in a variety of forms from multiple sources. One growing threat is from Android mobile trojans like Simplocker, which takes over an infected device, locking files and displaying random messages and pornography until the owner pays a ransom fee. There is even malware that installs only when an Android mobile device is connected to a PC.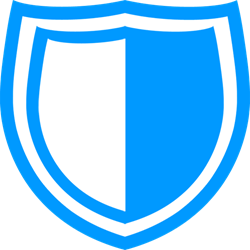 To protect Android mobile users, Android Antivirus prevents the spread of malware by detecting viruses before they can spread. Unlike other mobile antimalware solutions, Android Antivirus provides real-time protection, scanning application as they are installed and watching files as they are modified or created. The proprietary Android Antivirus anti-malware engine also performs a deep scan of the mobile device, breaking apps apart in order to look for viruses. Android Antivirus scans files on the SD card for both Android and Windows viruses, and is one of the only mobile malware solutions to scan for viruses embedded in zip files. Because of these capabilities Android Antivirus has received the highest protection ratings from AndroidAntivirusReviews.com.
Testing.
To demonstrate the comprehensive protection offered by Android Antivirus, Itus Mobile Security also offers an Android Test Virus for use in evaluating mobile malware solutions. This harmless test app will check to see if other Android malware products can detect viruses as files extract or are installed. Some mobile malware apps detect malware applications when they are installed but very few can detect threats that are embedded in files or compressed zip files.
The latest release of Android Antivirus features enhancements such as a one-click "clean all" button and voice notifications. It also has an enhanced scanning engine that works faster than ever and can be set to perform scheduled auto scans, the app has also been optimized for use with Android tablets.
Android Antivirus is available on Google Play here.