The Panic Room: Outrage Expands Into iPhone.
The Panic Room: Outrage, a story-driven hidden object game repeatedly rated among the top 3 titles in Puzzle and Adventure charts of the Russian App Store in its iPad iteration, is now available on iPhone. In order to prevent any risk of impoverishment of game experience ensuing from transition to a smaller screen, The Panic Room's owner and creator, Nikita Online has gone the extra mile to overhaul the game's user interface. The Panic Room: Outrage fans can now enjoy an uncut version of their favorite title and sync their game progress between its iPad and iPhone versions.
Panic Room.
"Bringing a hidden object game to smartphone can prove to be quite a task even for experienced teams. Making it comfortable for player to locate tiny objects is a real challenge for UI designers. In our case, the opulence of text content within The Panic Room was hardly something to simplify it," says Nikita Online's CEO Stepan Zotov. "We did our best to step up to the challenge and place no constrains, limitations or inconveniences upon iPhone gamers."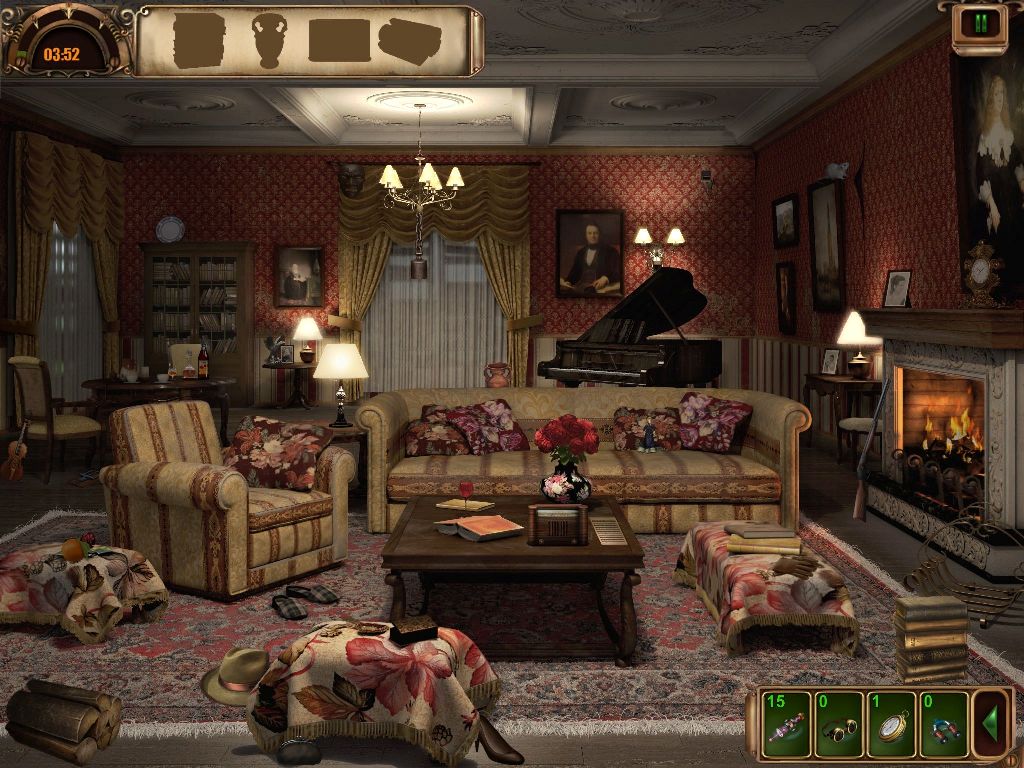 The Panic Room: Outrage is a rich and neatly designed hidden object game inviting its users to explore the interior of a vast Victorian-style mansion utilizing a wide array of different modes and mechanics. But it's neither diverse gameplay nor elaborately detailed visuals which really makes the game stand out. The Panic Room's definitive value lies in its profound storyline interweaving unique, individual destinies of ten well-drawn out characters. At some point of his or her quest the player is to join one of the rivaling ingame factions: The Underground or The Followers. The first seeks to undermine the reign of the Puppeteer, a mysterious villain who controls the mansion and its unwitting inhabitants. The latter, on the contrary, came to recognize him as a spiritual mentor.
The game's main features: 
1400+ story-driven quests.
2 alternative storylines presented in the best traditions of Agatha Christie's fiction.
2 opposite factions representing 2 alternative storylines.
10 unique characters with their own unique stories.
13 highly detailed locations to explore, 5 game modes to master, an infinite number of mysteries to unveil.
3 seasons of engaging narrative in ultimate hidden object experience already appraised by millions of gamers worldwide.